Bienvenue à MASTER Italia Spa
Depuis vingt ans nous n'avons qu'un seul coeur de métier: les casquettes.
Le fait que nous ayons fait les bons choix est prouvé par tous les clients qui nous choisissent tous les jours pour la remarquable qualité de nos produits , notre perpétuel souci de l'inovation , notre organisation impeccable et cent MILLIONS de casquettes livrées dans le monde entier à ce jour.
Chez nous, à MASTER ITALIA SpA, notre cœur de métier est aussi une vocation: la casquette sous toutes ses formes, mais surtout des casquettes sport et casual destinée à ceux qui, en plus du confort, recherchent une touche d'originalité authentique
Atlantis est notre marque.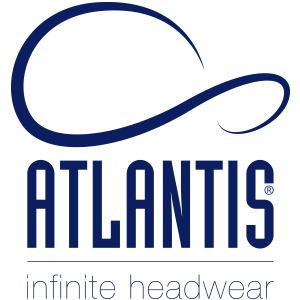 Les chiffres parlent pour nous. 100 millions de casquettes vendues dans le monde et 20 ans d'activités, sont sans conteste des résultats exceptionnels. Mais c'est surtout la confiance de millions et millions de clients que nous avons acquis au fil des années qui nous rend vraiment très fiers.
Plus de 3 millions d'articles toujours disponibles en stock, livrés en 24h, 200 modèles et 1000 SKU, possibilités de personnalisation infinies (broderies normales, broderie 3D, impression, applications, ..) - à partir de 288 pièces seulement, disponibles sous 10 jours
Pour tous ceux qui souhaitent créer une casquette personnalisée ou une nouvelle collection pour une entreprise, MASTER ITALIA S.p.A. est le partenaire idéal grâce à la grande qualité de ses tissus et de sa fabrication, sa créativité, son design, ses conseils, son suivi pour chaque type de projets.
---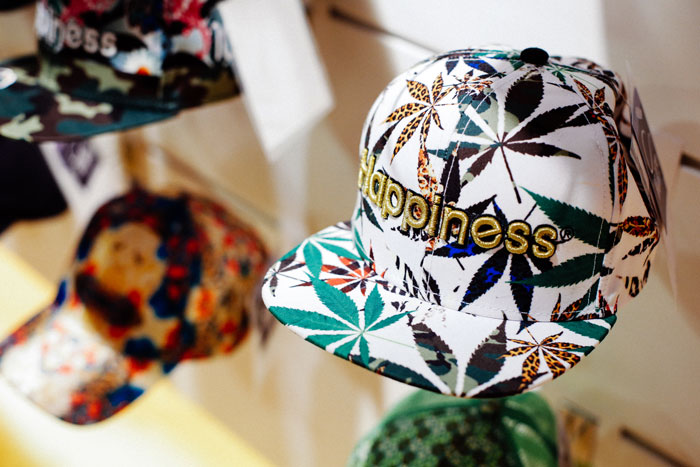 Nous sommes une entrepriseCUSTOMER ORIENTED.

C'est pour cette raison que nos productions ODM (Original Design Manufacturing) et OEM (Original Equipment Manufacturing) ) nous permettent de produire des produits selon le design de notre entreprise, avec la marque de clients, ou de personnaliser les produits, ainsi que le logo, également avec les spécifications techniques des clients même.
---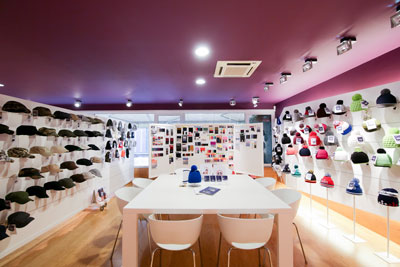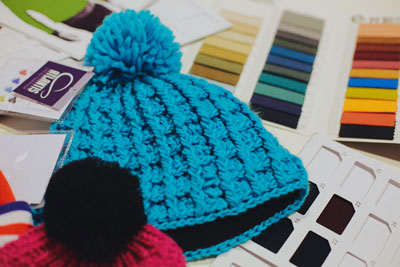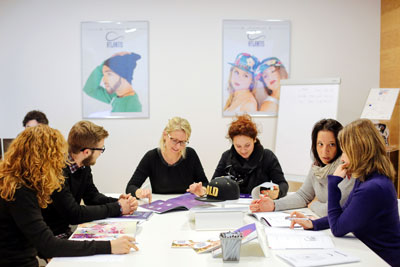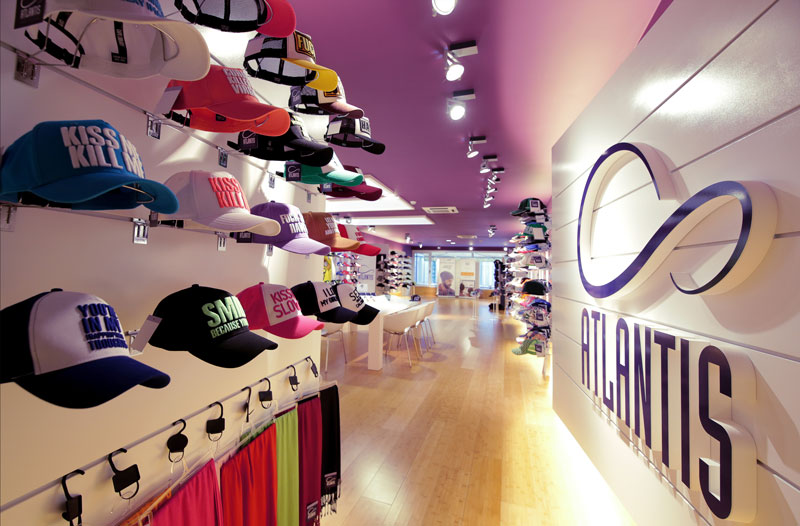 Art. 13 of EU Regulation 679/2016 General Data Protection Regulation
WHO PROCESSES YOUR PERSONAL DATA?
Master Italia S.p.A., with registered office at Via Giorgio La Pira, 19 – 30027 San Dona' di Piave (VE) – Italy, Tax Identification, VAT, No. IT02591350273, is the company that, in its capacity as Data Controller, collects and processes your personal data pursuant to EU Regulation 679/2016 General Data Protection Regulation (the "Regulation"). Atlantis is a trademark of Master Italia S.p.A. You can contact us at marketing@masteritalia.it
WHY DO WE PROCESS YOUR DATA?
Your personal data and any data relating to your purchases will be used by Master Italia S.p.A. to:
1. create your personal account Atlantis and allow access to special services and utilities for the Client (e.g., making purchasing faster, have the price list, checking the tracking of the delivery of your products, checking your purchase history, etc.);
Without this data we will not be able to provide you with services for managing your Atlantis account.
Your data is nonetheless necessary to:
2. complete the sale of the selected products and to execute the contract entered into;
3. fulfil tax and accounting obligations relating to your purchase (e.g. in relation to tax and accounting matters);
4. handle any after-sales services (e.g. customer service).
In addition, if you have provided your consent, your data will be processed by Master Italia S.p.A. for:
5. Marketing Purposes: updating you (through the Newsletter, e-mail, by phone, instant messages, posts, messages or communication of initiatives on social networks, etc.) on our products, services (e.g., how to buy the products, delivery, etc.) or initiatives (e.g., exhibitions or events), sending you advertising and promotional material.
In this case, we will process your data based on your consent; you can always freely withdraw your consent and if you do not wish to provide it, you can still join the personal account Atlantis.
ARE ALL THE REQUESTED DATA NECESSARY?
Please provide all requested data indicated as " mandatory " as they are necessary for registration or for managing any purchases; in the event of failure to provide the data or if the data are incomplete, your registration or your purchases cannot be completed.
HOW DO WE PROCESS YOUR DATA?
Your data will be processed primarily electronically in order to manage your registration and any purchases you may make.
If you agree to the use of your data for purposes 5, the data will be use to update you (including through newsletters or social networks) on products, methods of purchasing or delivery, and initiatives (e.g., exhibition and events) that we believe may be of interest to you. For this purpose, we may check, through your e-mail address, whether you are using social networks (e.g. Facebook) and, in this way, display initiatives or promotions. Data will always be processed in accordance with applicable legislation and, in any case, in such a way as to guarantee its security and confidentiality and to prevent its unauthorized disclosure or use, alteration or destruction.
HOW LONG DO WE KEEP YOUR DATA?
Your data will be processed for as long as your Atlantis registration is valid and on the basis of your consent, for 24 months for the purposes of sending newsletter and marketing communications , after then we will ask you if you want to renovate your consent for other 24 months to follow.
Remember, you can always change your consent, without prejudice to your ability to withdraw your consent at any time for the commercial newsletter.
WHO PROCESSES YOUR DATA?
Your data will not be disseminated to the public. To manage your registration at Atlantis and, if you have given your consent, in order to follow up the additional purposes to which you have consented, your data will only be processed by persons who Master Italia S.p.A. has specifically authorized to process data (limited to their respective area of responsibility), and by external Data Processors on behalf of Master Italia, including: (i) companies who are our exclusive Distributor in your territory and will manage you orders; (ii) companies responsible for the handling of "Customer Service"; (iii) companies responsible for the preparation, handling and sending of newsletters, advertising and promotional materials; (iv) companies responsible for the management of our website and related IT files. A complete list can be requested from marketing@masteritalia.it
Finally, if you give us your consent for marketing purposes, your e-mail address may be temporarily disclosed - in encrypted and secure form - to social networks (e.g., Facebook, Google+, Instagram, etc.) to enable you to receive news or advertising.
IS YOUR DATA IS TRANSMITTED OUTSIDE THE EUROPEAN UNION?
To enable us to properly manage our website, your personal data will be transferred to countries outside the European Union, in particular, the United States.
Your data will be transferred in full compliance with the guarantees, safeguards and rights provided by privacy legislation. Upon simple request, you can receive further information on the transfer of your data and the safeguards provided for the protection thereof.
WHAT ARE YOUR RIGHTS?
You may at any time exercise the rights set out in Articles 15 to 22 of the Regulation by writing to marketing@masteritalia.it, including:
- confirmation as to whether or not personal data concerning you is being processed;
- access to your personal data;
- rectification of inaccurate personal data concerning you or completion of incomplete personal data;
- the erasure of personal data concerning you without undue delay;
- restriction of processing of personal data concerning you;
- notification regarding rectification, erasure or restriction of processing of personal data concerning you;
- the right to receive personal data in a structured, commonly used and machine-readable format.
You may also always:
-object to the processing of your data, particularly for marketing purposes or the analysis of your purchasing habits or preferences
-withdraw your consent.
WHO CAN YOU CONTACT IN THE CASE OF A COMPLAINT?
If you believe that the processing of your data violates the provisions of the Regulation, you can always submit a complaint to the Italian Protection Authority (
www.garanteprivacy.it
), or to the Data Protection Authority of the country in which you reside, work or, ultimately, in the place where you are believe the violation occurred
---