Thanks to Atlantis Connect, the cap becomes interactive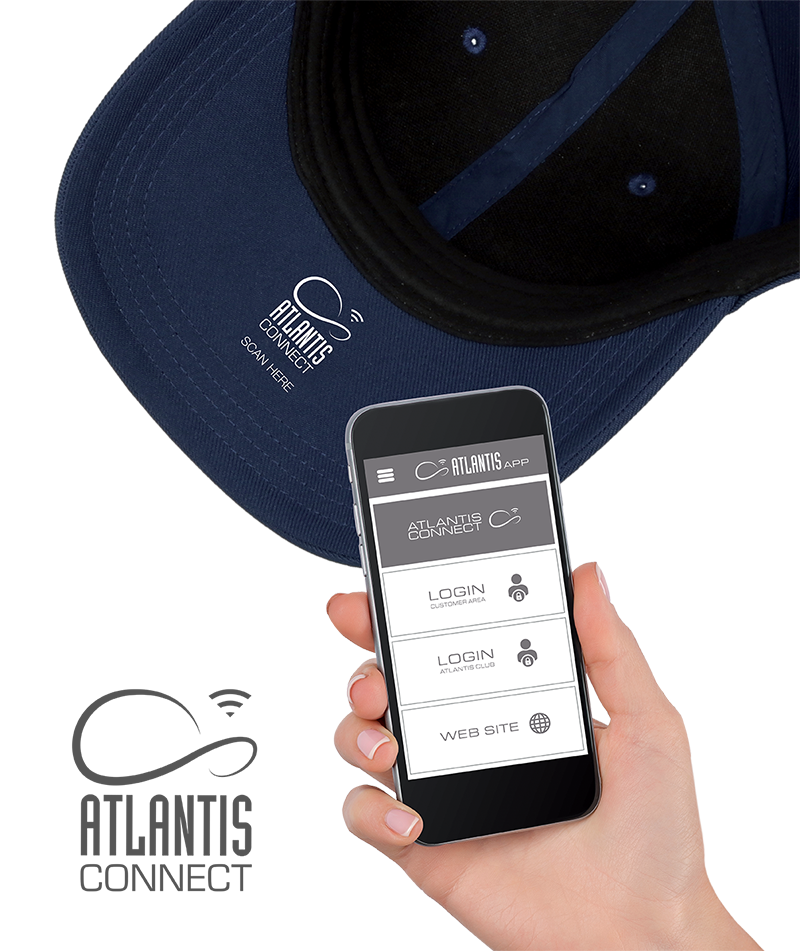 MUCH MORE THAN A SIMPLE CAP
The great innovation able to transform the cap into a real interactive object:
ATLANTIS CONNECT -a tool of the brand new ATLANTIS APP- thanks to the use of NFC contactless technology integrated in the Atlantis product, is able to communicate the product history and the technical characteristics through multimedia information, videos and websites.

WHAT TO DO WITH THE ATLANTIS APP
The ATLANTIS APP is much more than just a simple application: it is a real business tool able to accede in the Atlantis universe in an immediate and intuitive way.
SCAN THE QR CODE on the back of your Atlantis Connect hang-tag, DOWNLOAD THE ATLANTIS APP AND INTERACT WITH ATLANTIS CONNECT!
---
NFC – Near Field Communication
NFC steht für Near-Field Communication und ist eine Form der kontaktlosen Kommunikation. Dank der NFC Technologie ist es möglich Informationen zwischen Smartphones, Tablets, Laptops, welche die NFC-Technologie haben, und Objekten austauschen.
Die NFC-Welt ist zunehmend mit der Digitalisierung von Alltagsgegenständen verbunden. Durch die Einführung der NFC-Technologie können Unternehmen ihre Geschichte und Philosophie veranschaulichen und die technischen Eigenschaften eines Produkts zeigen.


more NFC info
---