Thanks to Atlantis Connect, the cap becomes interactive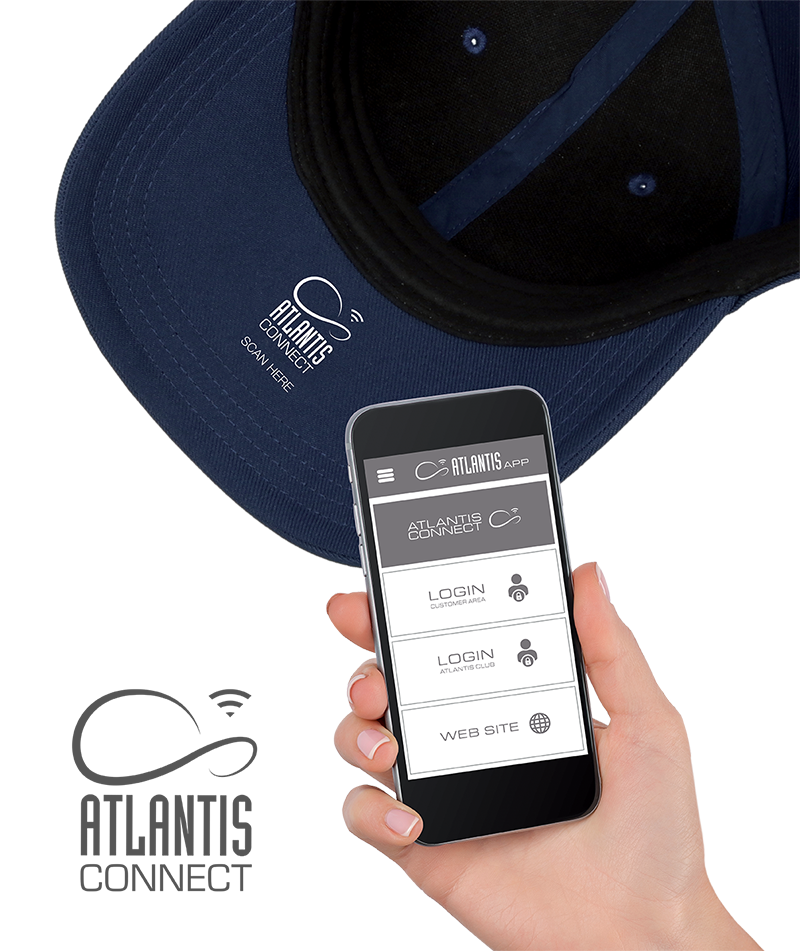 MUCH MORE THAN A SIMPLE CAP
The great innovation able to transform the cap into a real interactive object:
ATLANTIS CONNECT -a tool of the brand new ATLANTIS APP- thanks to the use of NFC contactless technology integrated in the Atlantis product, is able to communicate the product history and the technical characteristics through multimedia information, videos and websites.

WHAT TO DO WITH THE ATLANTIS APP
The ATLANTIS APP is much more than just a simple application: it is a real business tool able to accede in the Atlantis universe in an immediate and intuitive way.
SCAN THE QR CODE on the back of your Atlantis Connect hang-tag, DOWNLOAD THE ATLANTIS APP AND INTERACT WITH ATLANTIS CONNECT!
---
NFC – Near Field Communication -tekniikka
NFC on lyhenne sanoista near-field communication (lähikenttäkommunikaatio) ja se on langattoman viestinnän muoto, joka mahdollistaa puhelinten, tablettien ja läppäreiden jakaa informaatioita muiden NFC:llä varustettujen laitteiden kanssa.
NFC-teknologia on avainasemassa erityisesti arkipäivän esineiden DIGITALISAATIOSSA. NFC-ratkaisujen käyttöönotto mahdollistaa yrityksille tuotteiden teknisten ominaisuuksien ja yrityksen arvojen ja historian esittelemisen tuotteessa olevan mikrosirun avulla.


more NFC info
---