Thanks to Atlantis Connect, the cap becomes interactive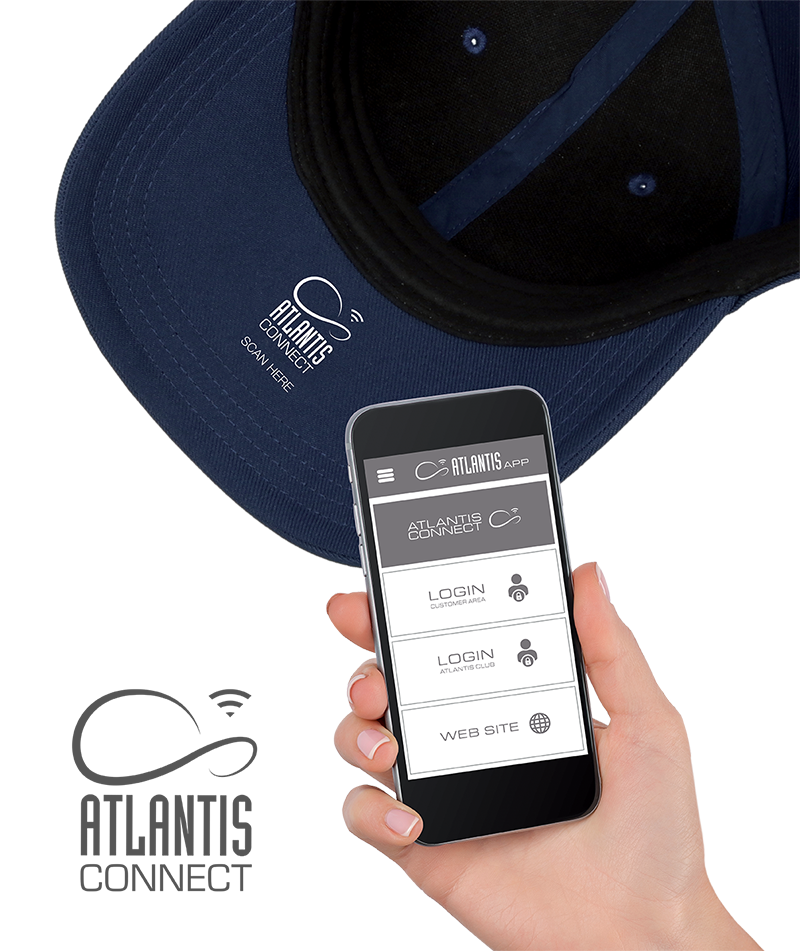 MUCH MORE THAN A SIMPLE CAP
The great innovation able to transform the cap into a real interactive object:
ATLANTIS CONNECT -a tool of the brand new ATLANTIS APP- thanks to the use of NFC contactless technology integrated in the Atlantis product, is able to communicate the product history and the technical characteristics through multimedia information, videos and websites.

WHAT TO DO WITH THE ATLANTIS APP
The ATLANTIS APP is much more than just a simple application: it is a real business tool able to accede in the Atlantis universe in an immediate and intuitive way.
SCAN THE QR CODE on the back of your Atlantis Connect hang-tag, DOWNLOAD THE ATLANTIS APP AND INTERACT WITH ATLANTIS CONNECT!
---
NFC – Zraven polja komunikacija
NFC pomeni komunikacijo Near-Field Communication in predstavlja obliko brezkontaktne komunikacije, ki omogoča telefonom, tabličnim računalnikom in prenosnim računalnikom izmenjavo podatkov z drugimi napravami, opremljenimi z NFC-jem. NFC svet je še bolj povezan z DIGITALIZACIJO vsakdanjih predmetov. Sprejem rešitev NFC omogoča podjetjem, da pokažejo tehnične značilnosti tega izdelka in ponazarjajo filozofijo in zgodovino podjetja.


more NFC info
---