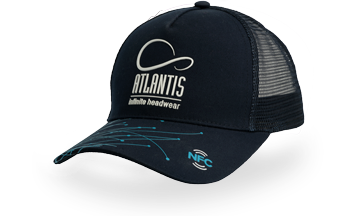 THE GREAT ATLANTIS INNOVATION ABLE TO TRANSFORM A SPORTS HAT INTO A REAL INTERACTIVE OBJECT.
Díky využití mikročipů s technologií NFC navrhuje společnost Atlantis něco zcela nového, které lze využít v mnoha oblastech (od padělání až po marketing).

---
NFC – Near Field Communication
NFC stands for Near-Field Communication and it's a form of contactless communication that allows phones, tablets, and laptops to share data with other NFC-equipped devices.
The NFC world is even more related to the DIGITALIZATION of everyday objects. The adoption of NFC solutions allows companies to show the technical characteristic of that product as well as illustrate the company philosophy and history.


---
Pracovní svět
Propagační svět:
Hudební svět:
Sportovní svět:
Události:
Módní svět: