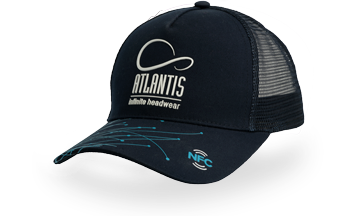 THE GREAT ATLANTIS INNOVATION ABLE TO TRANSFORM A SPORTS HAT INTO A REAL INTERACTIVE OBJECT.
Atlantis, a través del uso de un microchip con tecnología NFC propone una novedad absoluta utilizable en los sectores más comunes: desde la antifalsificación al marketing.

---
NFC – Near Field Communication
NFC stands for Near-Field Communication and it's a form of contactless communication that allows phones, tablets, and laptops to share data with other NFC-equipped devices.
The NFC world is even more related to the DIGITALIZATION of everyday objects. The adoption of NFC solutions allows companies to show the technical characteristic of that product as well as illustrate the company philosophy and history.


---
El mundo laboral
El mundo promocional:
El mundo de la música:
El mundo de los deportes:
Eventos:
El mundo de la moda: