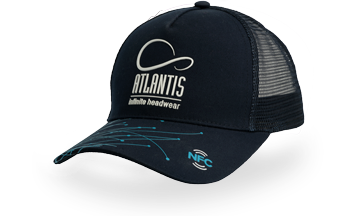 THE GREAT ATLANTIS INNOVATION ABLE TO TRANSFORM A SPORTS HAT INTO A REAL INTERACTIVE OBJECT.
Through the use of microchips with the NFC technology, Atlantis proposes something absolutely new that can be used in many fields (from Anti Counterfeiting to marketing).

---
NFC – Near Field Communication
NFC stands for Near-Field Communication and it's a form of contactless communication that allows phones, tablets, and laptops to share data with other NFC-equipped devices.
The NFC world is even more related to the DIGITALIZATION of everyday objects. The adoption of NFC solutions allows companies to show the technical characteristic of that product as well as illustrate the company philosophy and history.


---
In the world of work:
Ih the promotional world:
In the music world:
In the sport world:
In the events world:
In the fashion world: